Your Group Benefits
Specialist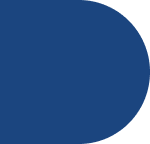 At Group Enroll, we deliver tailored solutions for small and medium-sized businesses in Canada. Our focus is on comprehensive group benefits coverage and exceptional service driven by vision and digitization.
We personalize each client's group benefits package, simplifying the complex world of group insurance with transparent solutions that meet evolving demands.
Our extensive network of partnerships with major insurance companies offers competitive rates and comprehensive coverage.
As a subsidiary of Alliance Income Services Corp, we bring experience and expertise, exceeding expectations.
With our own product underwritten by GreenShield, we offer exclusive benefits for small and medium-sized businesses.
Choose Group Enroll for exceptional service, building long-term partnerships based on trust, integrity, and mutual success.
Group Benefits Created by Vision and Digitized in Harmony – our commitment to you.
Quick  •  Well  •  Simple
You are searching for a solution, we are here to provide it – it's our promise. We have a dedicated team, happy to assist you with administration, claims, renewals and any other inquiries you may have. Group Enroll is partnered with major insurance companies – offering Group Benefit documents directly from our site for your convenience. What we are ultimately promising you – is time. We are happy to provide it and even happier to protect it.